Plant Production/Grower, Macomb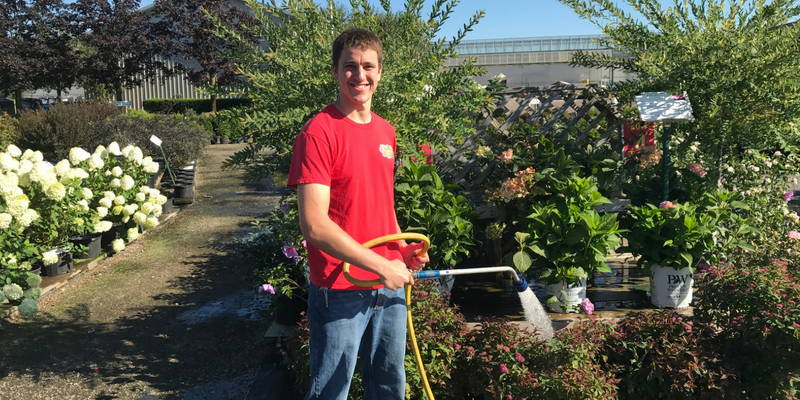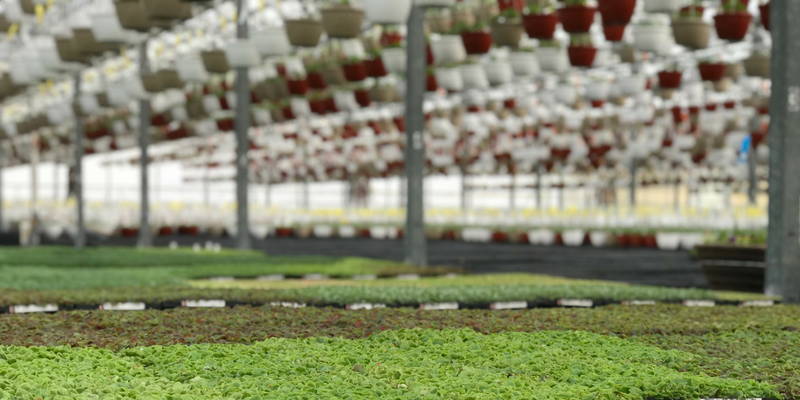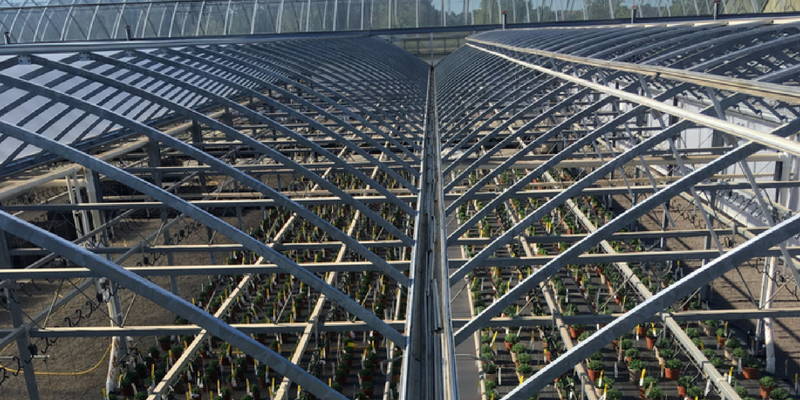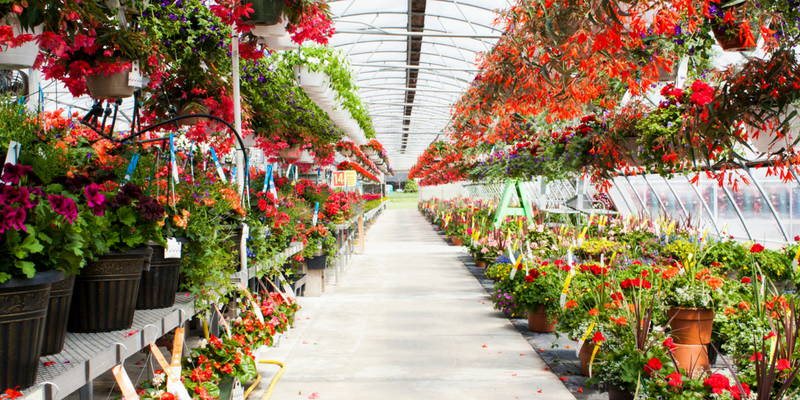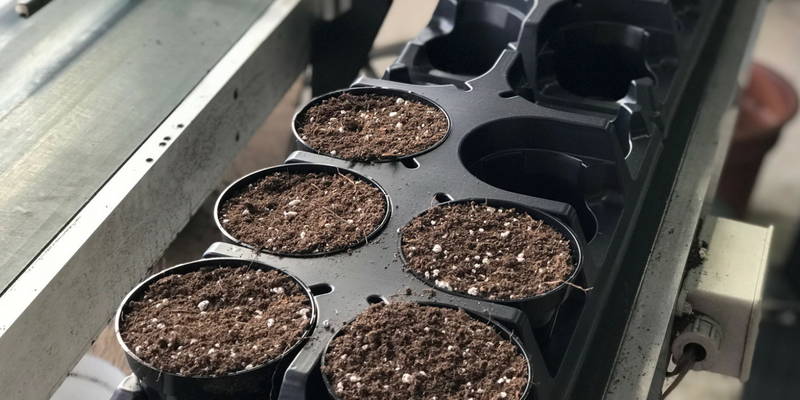 "A grower at Deneweth's leverages technology and wisdom
to produce the highest quality plants for our customers."
Status: This position has been filled.
Job Description:
Constant care and monitoring of range for optimum crop quality, climate, and placement.
Utilize Gemlink to monitor/control greenhouse environments.
Prepare ranges through disinfecting and validation of irrigation equipment functionality.
Routinely check the crop throughout the day irrigating as necessary.
Conduct trials/experiments utilizing different techniques and products to evaluate possible improvements to the crop quality, growing techniques, and reduction of environmental impact.
Perform weekly soil tests to monitor pH and salt levels making corrections as needed.
Perform weekly water test to validate water quality and injector settings/functionality.
Scout weekly to track/identify crop diseases or pest concerns.
Perform bi-weekly pesticide applications as needed to correct concerns.
Report daily to head grower to discuss tracked concerns and irrigation planning.
Attend off-premises conventions and classes.
Monitor and prioritize workflows and schedules through Toodledo.
Perform routine inspection of facilities and equipment for signs of disrepair and perform necessary maintenance work.
Monitor and assist plant line production as well as other duties as needed.
Hours range from 40 hours per week to 70 hours per week depending on season (please refer to the calendar below).
This position is based out of the Macomb location.
---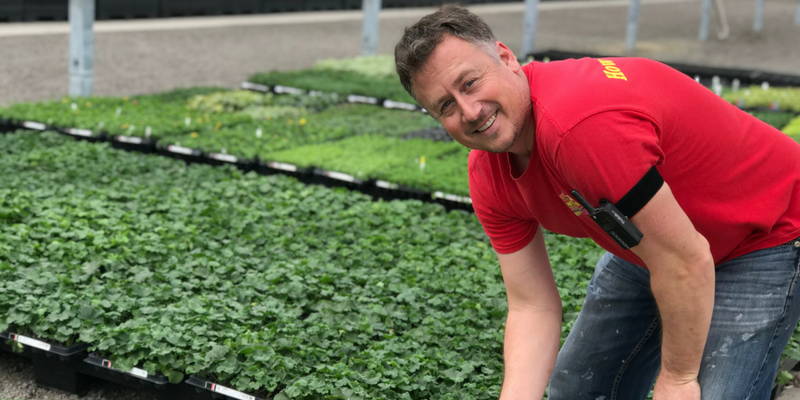 Requirements:
Exemplary performance in a team setting.
Willingness to work weekends and holidays.
Exhibit excellent leadership skills.
Detail oriented.
Growing experience preferred but not required. Willing to train for the right candidate.
Lead by example – set the highest possible standards for the quality, efficiency, productivity, and behavior.
Demonstrate computer skills.
Physical Requirements:
Ability to lift 75-100+ pounds and operate heavy machinery
Requires intermittent periods of physical activity such as walking, standing, stooping, climbing, etc.
Benefits:
Holiday pay: Thanksgiving and the day after. Christmas and New Year's break (2 weeks off starting Christmas).

Off season flex time available upon request.

Vacation pay: 1 week; up to 2 weeks (vacation time not available during peak season April-June).

Provided a company iPhone to be used for work and personal use.

SIMPLE IRA: Match of employees elective deferrals up to 3% of the employee's compensation.

Store discount: Up to 20% - 40% off of products.
Sun: Off

Mon - Fri: 8:30 am - 4:30 pm

Sat: Off

Weeks 1 & 3

Sun: 8 am - 4:30 pm

Mon: Off

Tue: 9 am - 8:30 pm

Wed - Fri: 8 am - 4:30 pm

Sat: Off

 

Weeks 2 & 4

Sun: Off

Mon - Wed: 8 am - 4:30 pm

Thu:Off

Fri - Sat: 8 am - 4:30 pm

Weeks 1 & 3

Sun - Mon: 8 am - 4:30 pm

Tue: 9am - 4:30 pm

Wed - Sat: 8 am - 4:30 pm

 

Weeks 2 & 4

Sun: 8 am - 4:30 pm

Mon - Sat: 8 am - 4:30 pm

Weeks 1 & 3

Sun - Mon: 8 am - 5:30 pm

Tue: 8 am - 10:30 pm

Wed: 8 am - 5:30 pm

Thu - Sat: 8 am - 5:30 pm

 

Weeks 2 & 4

Sun: 8 am - 5:30 pm

Mon - Fri: 8 am - 5:30 pm

Sat: 8 am - 5:30 pm
Weeks 1 & 3

Sun: 9 am - 8:30 pm

Mon - Fri: 9 am - 5:30 pm

Sat: 9 am - 5:30 pm

 

Weeks 2 & 4

Sun: 9 am - 5:30 pm

Mon - Fri: 9 am - 5:30 pm

Sat: 9 am - 5:30 pm

Weeks 1 & 3

Sun: 9 am - 8:30 pm

Mon: Off

Tue - Fri: 9 am - 5:30 pm

Sat: Off

 

Weeks 2 & 4

Sun: Off

Mon - Wed: 9 am - 5:30 pm

Thu:Off

Fri - Sat: 9 am - 5:30 pm

Weeks 1 & 3

Sun: 8 am - 4:30 pm

Mon: Off

Tue: 12 pm - 8:30 pm

Wed - Fri: 8 am - 4:30 pm

Sat: Off

 

Weeks 2 & 4

Sun: Off

Mon - Wed: 8 am - 4:30 pm

Thu:Off

Fri - Sat: 8 am - 4:30 pm

Sun: Off

Mon - Fri: 8 am -4:30 pm

Sat: Off

 

Holiday Schedule:

2 weeks paid time off over Christmas and New Years