Donations
SUPPORTING OUR COMMUNITIES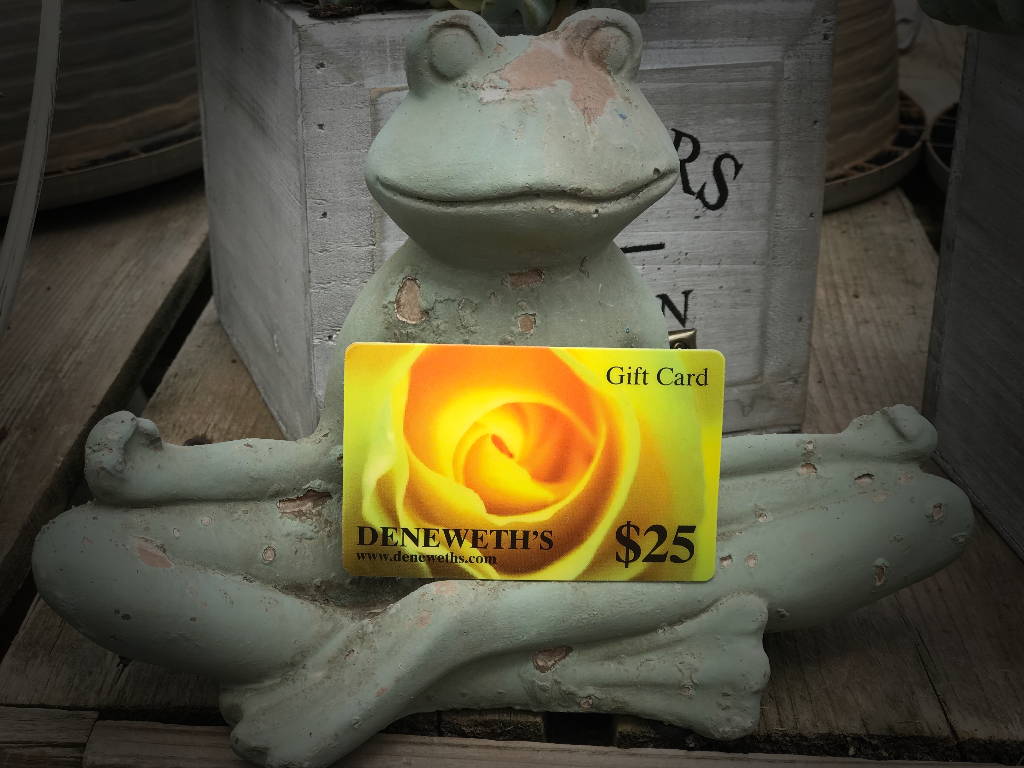 Deneweth's Garden Center is proud to support our local community through our donation program. We are able to assist many organizations each year by providing $25 gift cards. Please note we do not make cash or product donations.
Eligibility Requirements
1. A gift card in the amount of $25.00 may be donated one time per 12 month period to a charitable, non-profit organization. The donation must be within the calendar year of the event.
2. The event or fundraiser must be held within (4) miles from a Deneweth's Garden Center Location. Store Locations
Steps
1. Apply online (fill out the form below)
2. After review, we will email you to let you know if your application has been accepted or not.
3. If accepted, the donation will be available for pick up in store according to instructions in the email you receive. If not accepted, you can re-apply at the beginning of the next term. Donations must be picked up within 30 days of notification.
Details
*Please allow a minimum of two weeks for your request to be processed. Donations are provided on a first come first served basis and are approved according to semi-annual allowances which are strictly adhered to. If we have already met our allowance for the term you may re-apply at the beginning of the next term. Donations for the next term will not be accepted until the start date of that term.
**Semi-Annual Allowances:
Term 1: January 1 – June 30
Term 2: July 1 – December 31
***All donations must be submitted through this webpage. Donation requests that are mailed, emailed or faxed will not be honored.
Finally, we wish you the best for you and your cause!