Host your birthday party or private event at our Fall Fun Fest

Reservation slots available Saturdays & Sundays from 12-4pm
beginning September 23, 2023 and running through October 29, 2023.
Advance reservations are required. Book with Annette today!
Call: (586) 247-5533 Ext. 104 or Email: annetteh@deneweths.com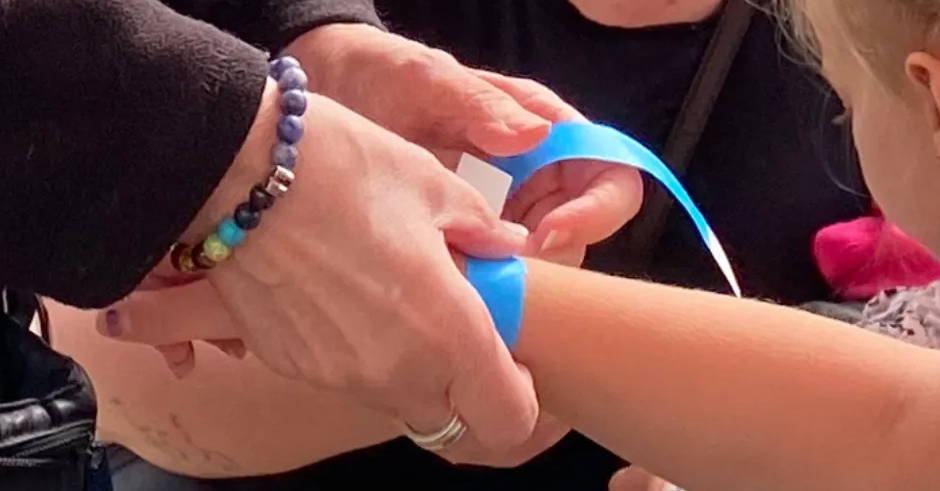 $225 non-refundable deposit for 10 wristbands and a reserved seating area.
Additional wristbands ($12 each) can be purchased the day of your event for parties greater than 10 children.
Any child who wishes to participate in Fun Fest activities must have a wristband. Wristbands include unlimited entry to all activities!
Can hold approximately 30 children and 20 - 30 adults.
Seating area includes:
Table for food
Table for gifts
Picnic table seating for adults
Table(s) with straw bale seating for children
Feel free to bring the following items to meet your party's needs:
Food
You can bring your own homemade dishes or make it easy and have your party food catered or delivered to our garden center.
Beverages
You can bring your own refreshments and supplies including ice and coolers. *NO ALCOHOLIC BEVERAGES*
Utensils/Tableware
Decorations
Birthday Candles
Concessions Available for Purchase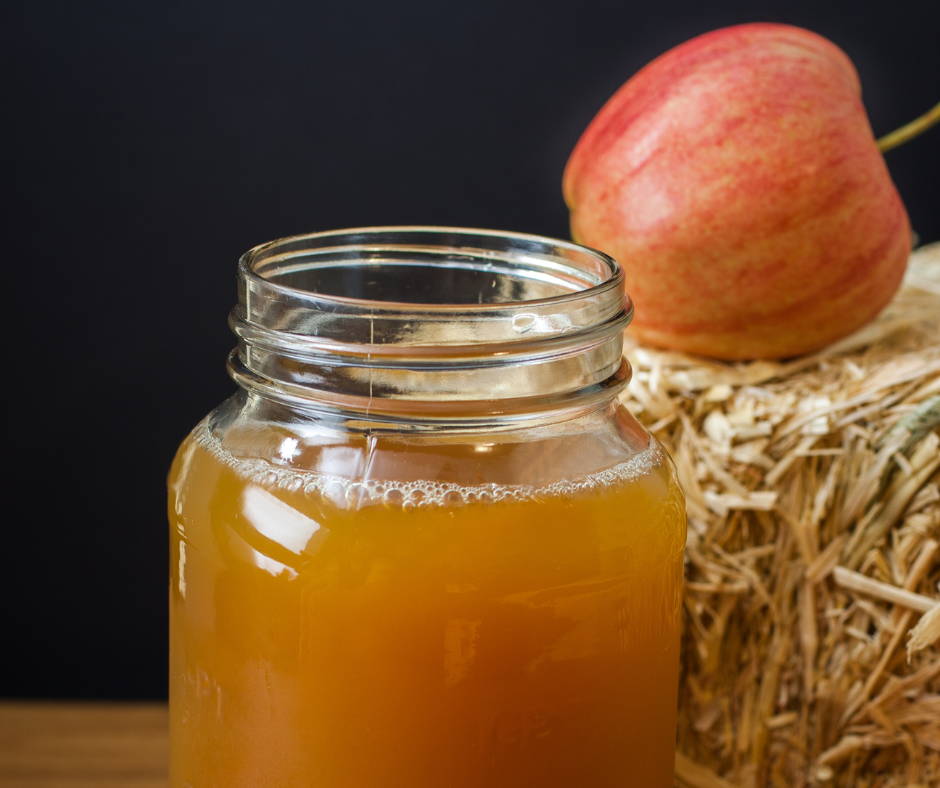 Available in gallons and half gallons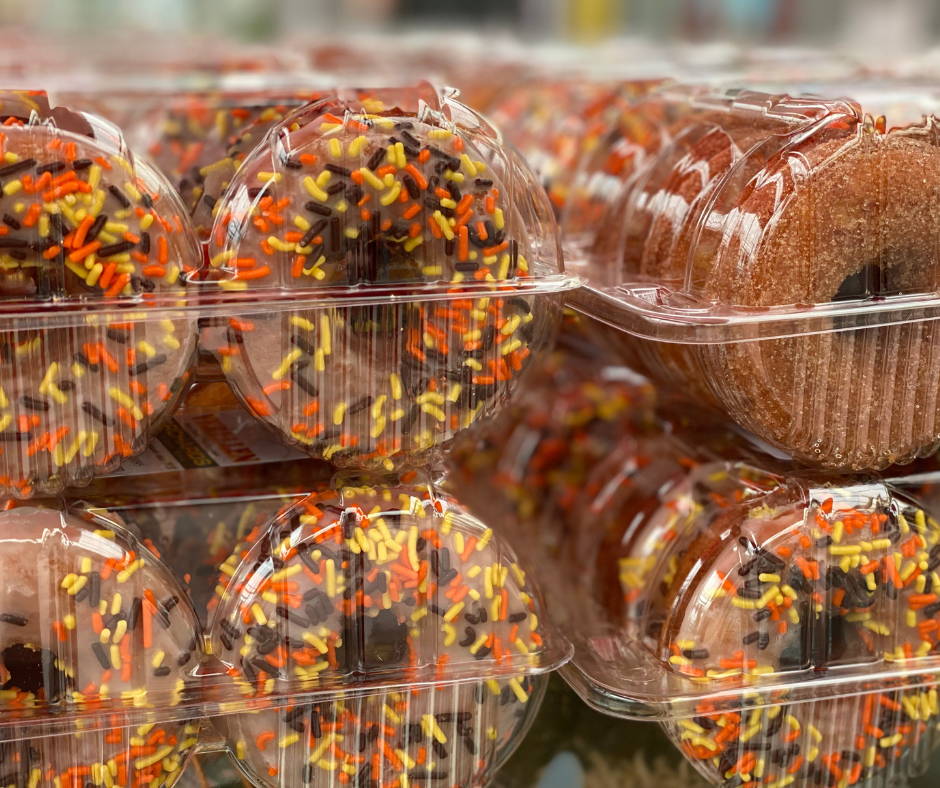 Sold by the half dozen
Flavors:
Plain, Cinnamon Sugar, Sprinkled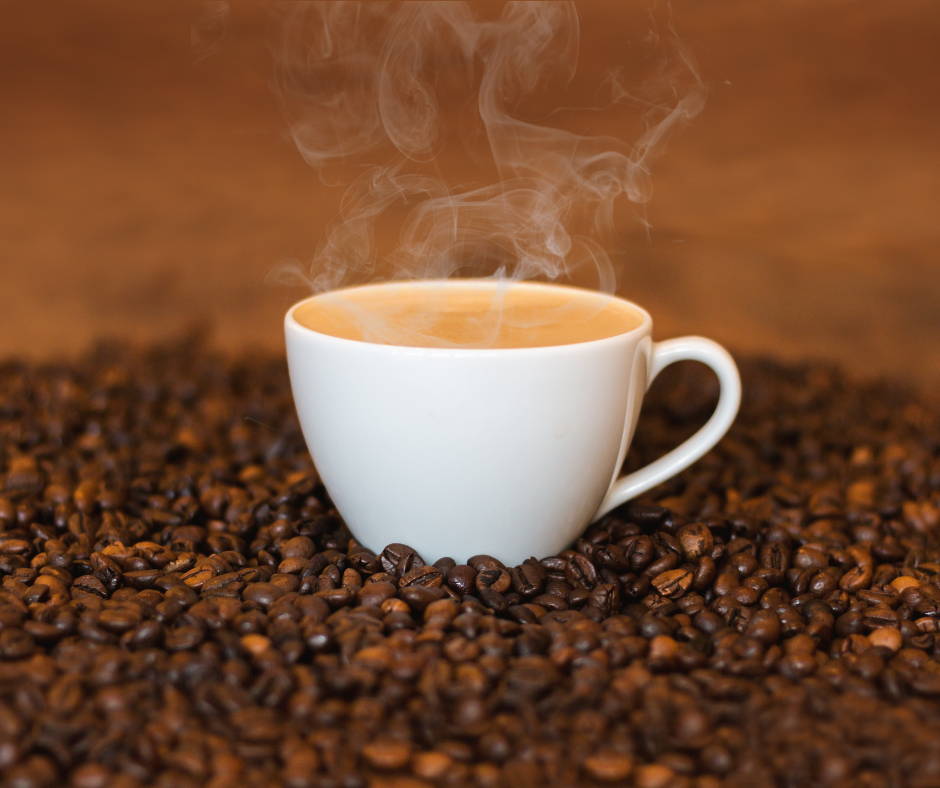 Worried about the weather?
We know that fall weather in Michigan can be unpredictable, so we offer a variety of indoor and outdoor activities to make sure the show can go on rain or shine!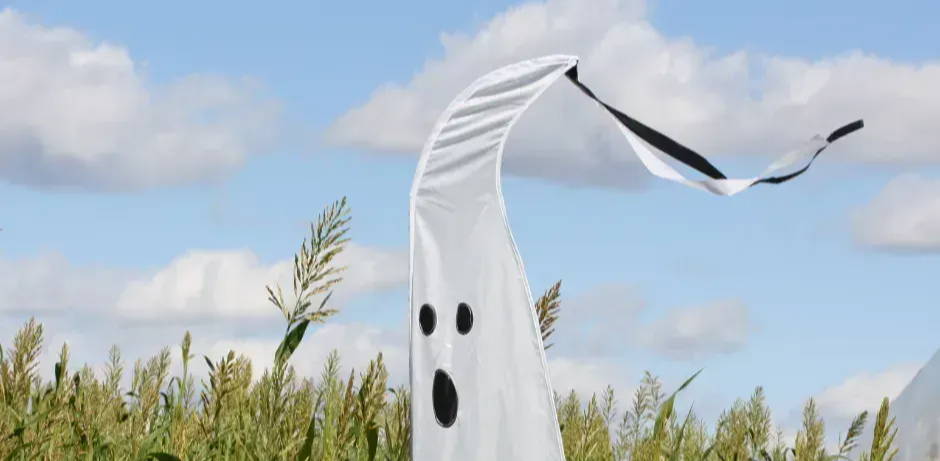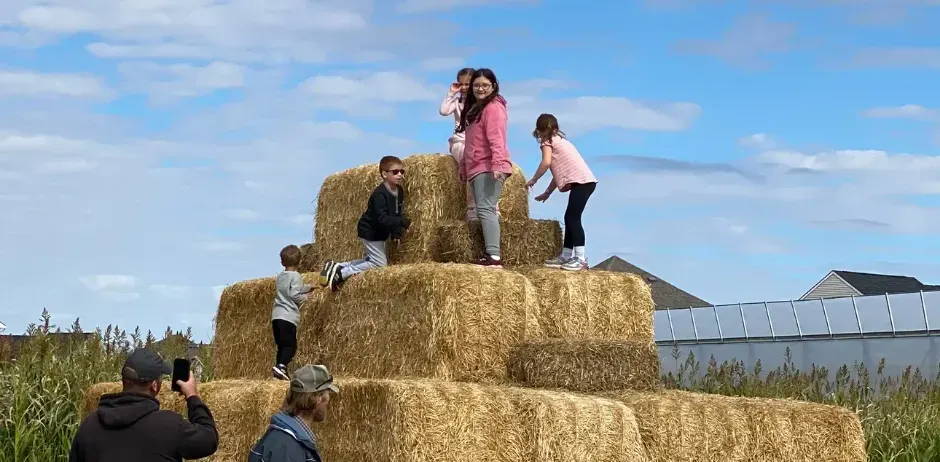 Fun spooky. No blood, gore, or people jumping out at the children. Runs continuously through its 7 minute loop. Makes two stops; one at the straw mound and corn maze and another at the indoor activities.
On rainy days the train makes a loop indoors!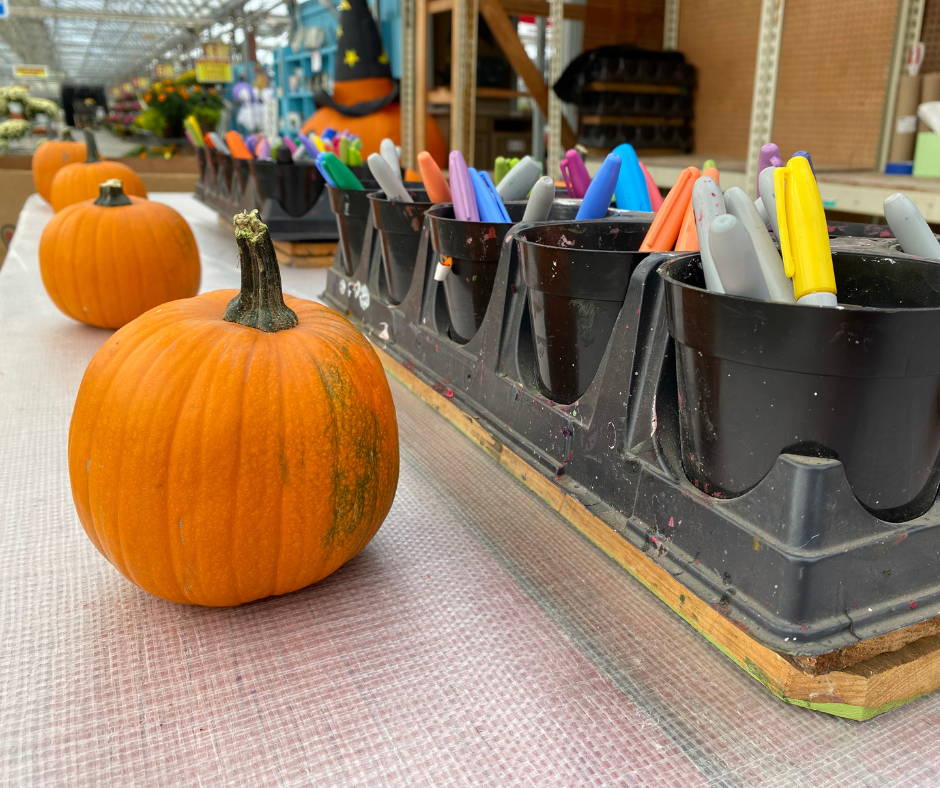 Included with the wristband, each child gets one pumpkin to decorate and take home.
For adults to join the fun, additional pumpkins can be purchased to decorate for $2 each.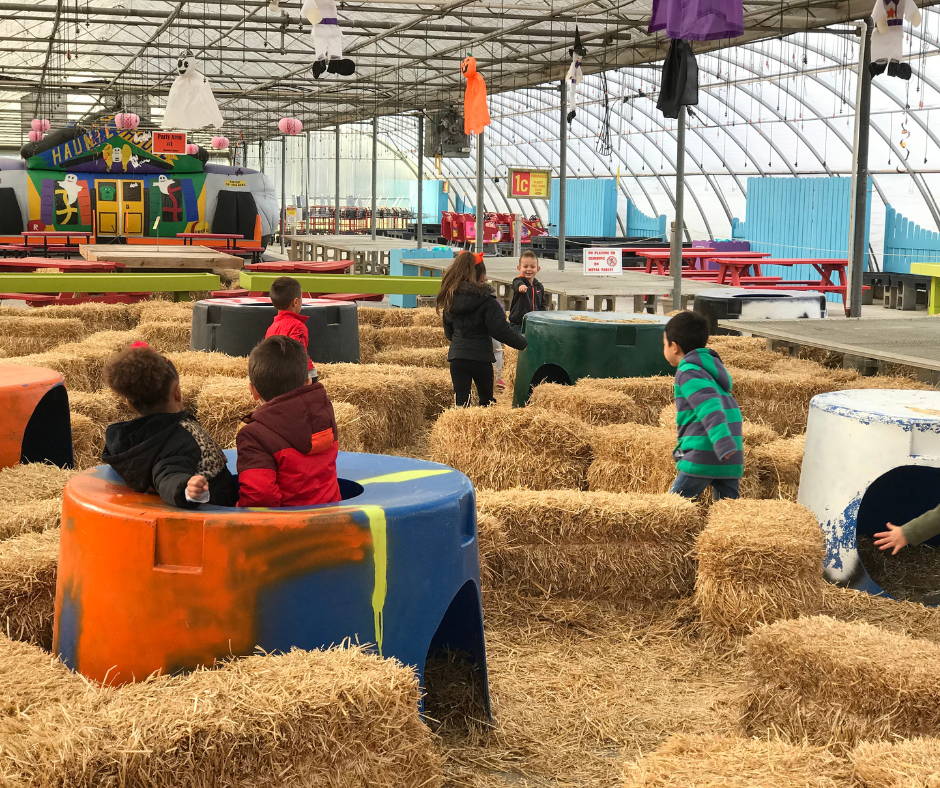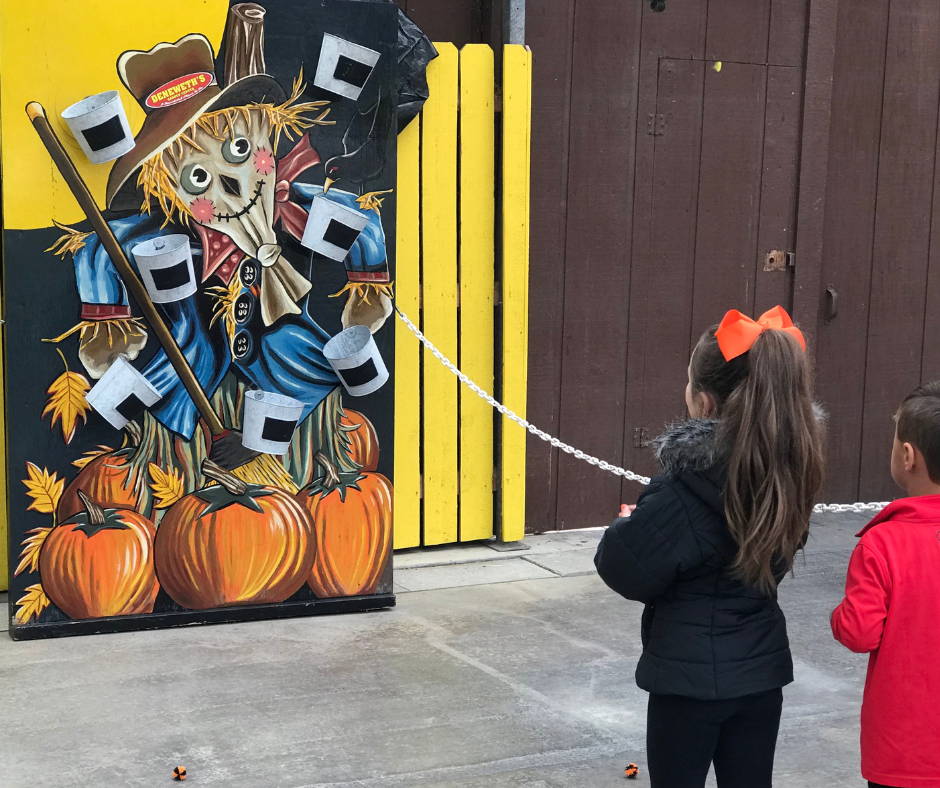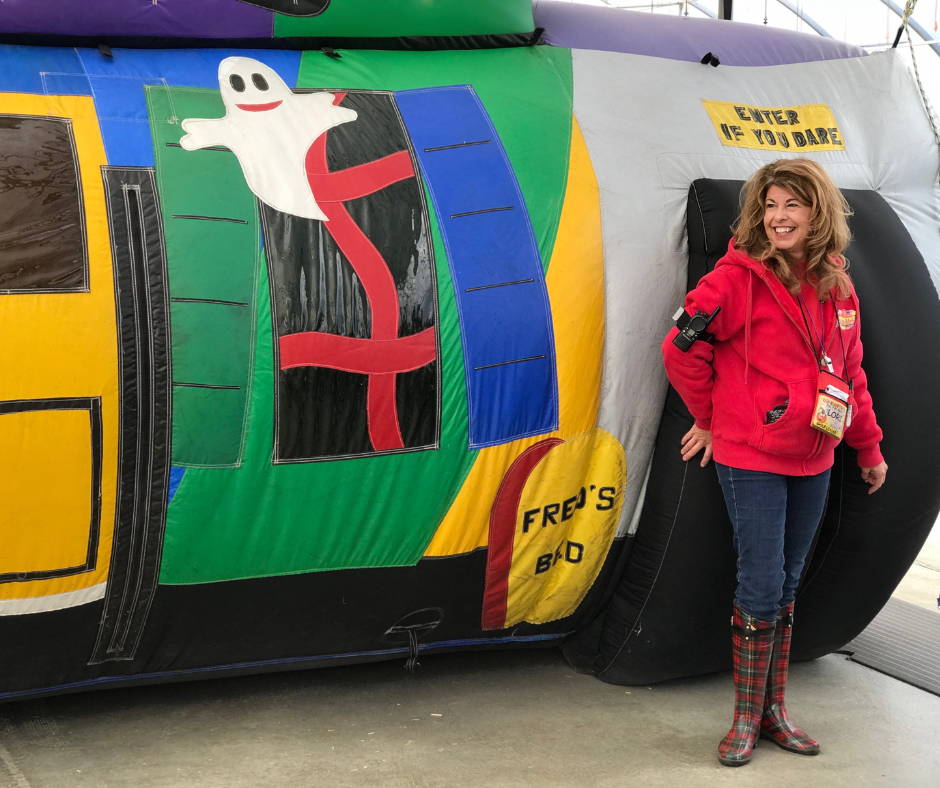 Fun "haunted" house. Not scary.
No need to remove shoes for entry.