One of the most iconic parts of your holiday decor is the Christmas tree, so it's important to choose the right one. Picking out a Christmas tree is a fun tradition for many families and if proper care is taken, a tree will last well past Christmas day.
Know What You're Looking For
All trees are beautiful in their own way, but there are a few factors, such as sharpness of needles and size, that you will want to consider before bringing one tree home. Make sure to measure your ceiling height in the room where you will display your tree, this will inform you of which tree size to get. (Don't forget to include the height of any tree toppers!)
If you have kids or enjoy being barefoot, you'll want a tree with good needle retention and softer needles to keep everyone comfortable.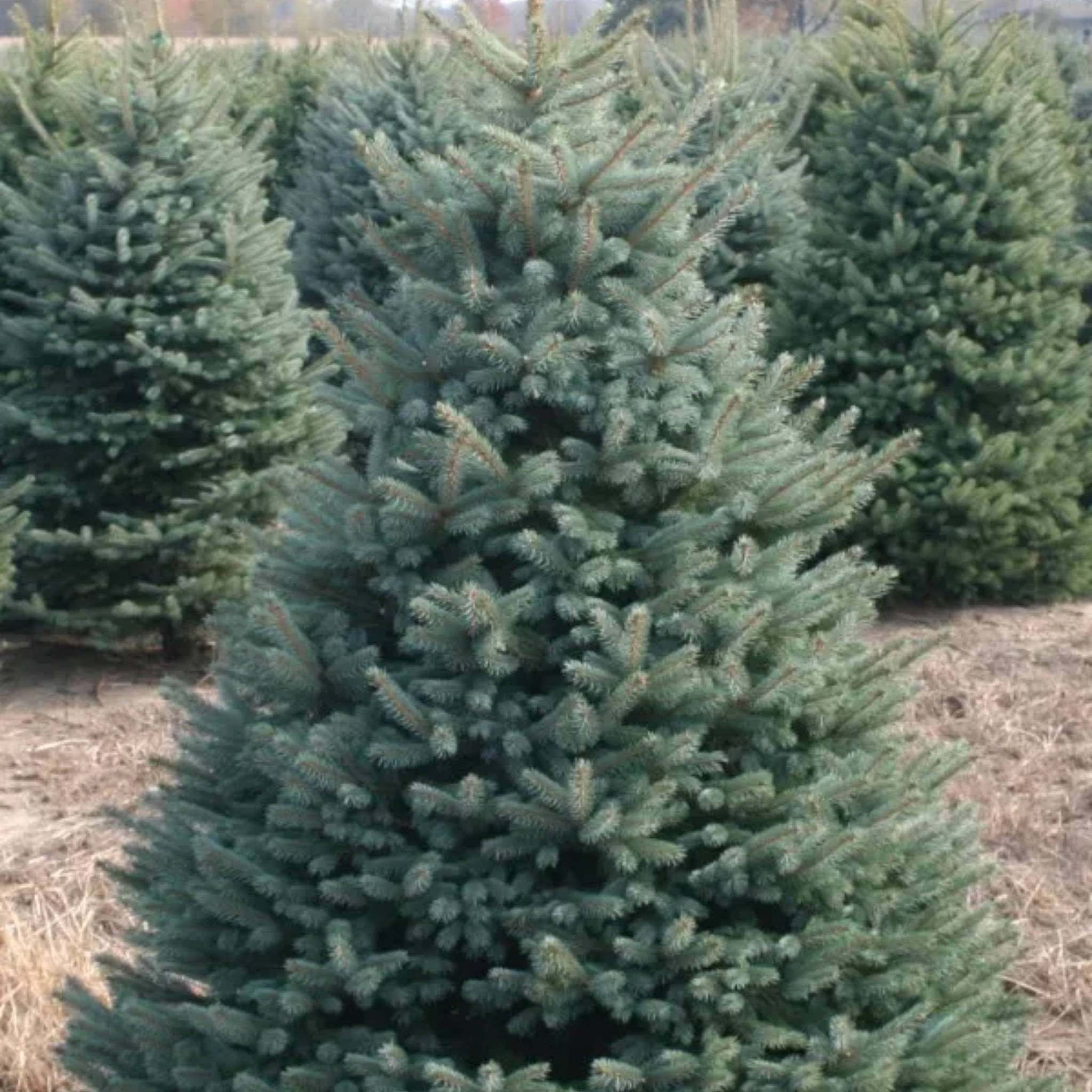 Shape: Perfectly symmetrical, this tree looks full with few gaps.
Needles: Short blue needles are 1 inch to 1½ inches long with an extremely sharp point at the end.
Scent: Mild aroma, but if you crush the needles, they produce a resiny smell.
Trimmings: Holds most ornaments; prickly needles make inner-limb decorating a challenge.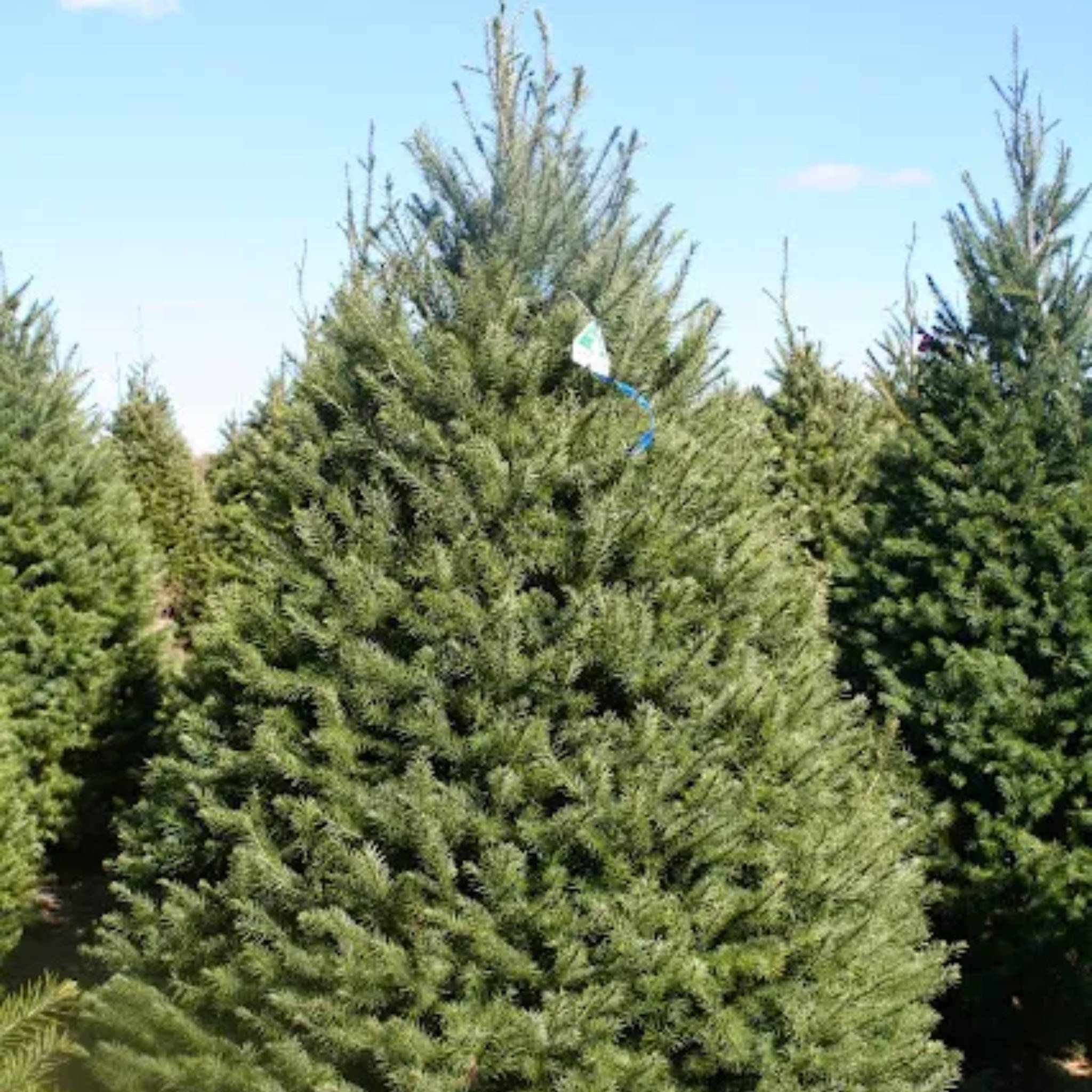 Shape: Nice and full
Needles: Pale green and soft
Scent: Sweet aroma
Trimmings: Limbs are a bit dainty and will bend under heavy ornamentation.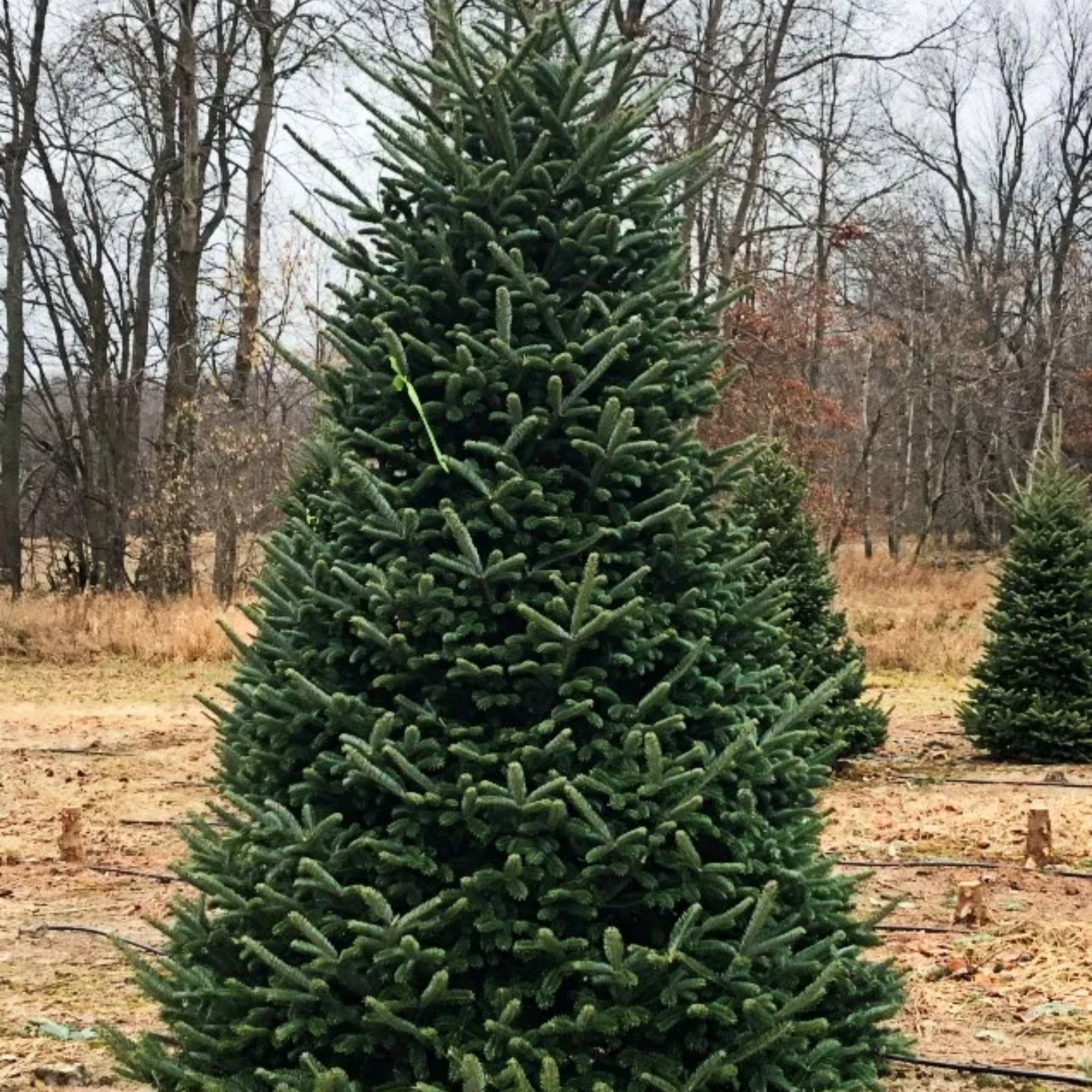 Shape: The branches turn slightly upward, giving it a full, compact appearance.
Needles: Short dark green needles have a silvery underside and are ½ to 1 inch long; good needle retention
Scent: Fresh, mild fragrance
Trimmings: Thick branches will hold most decorations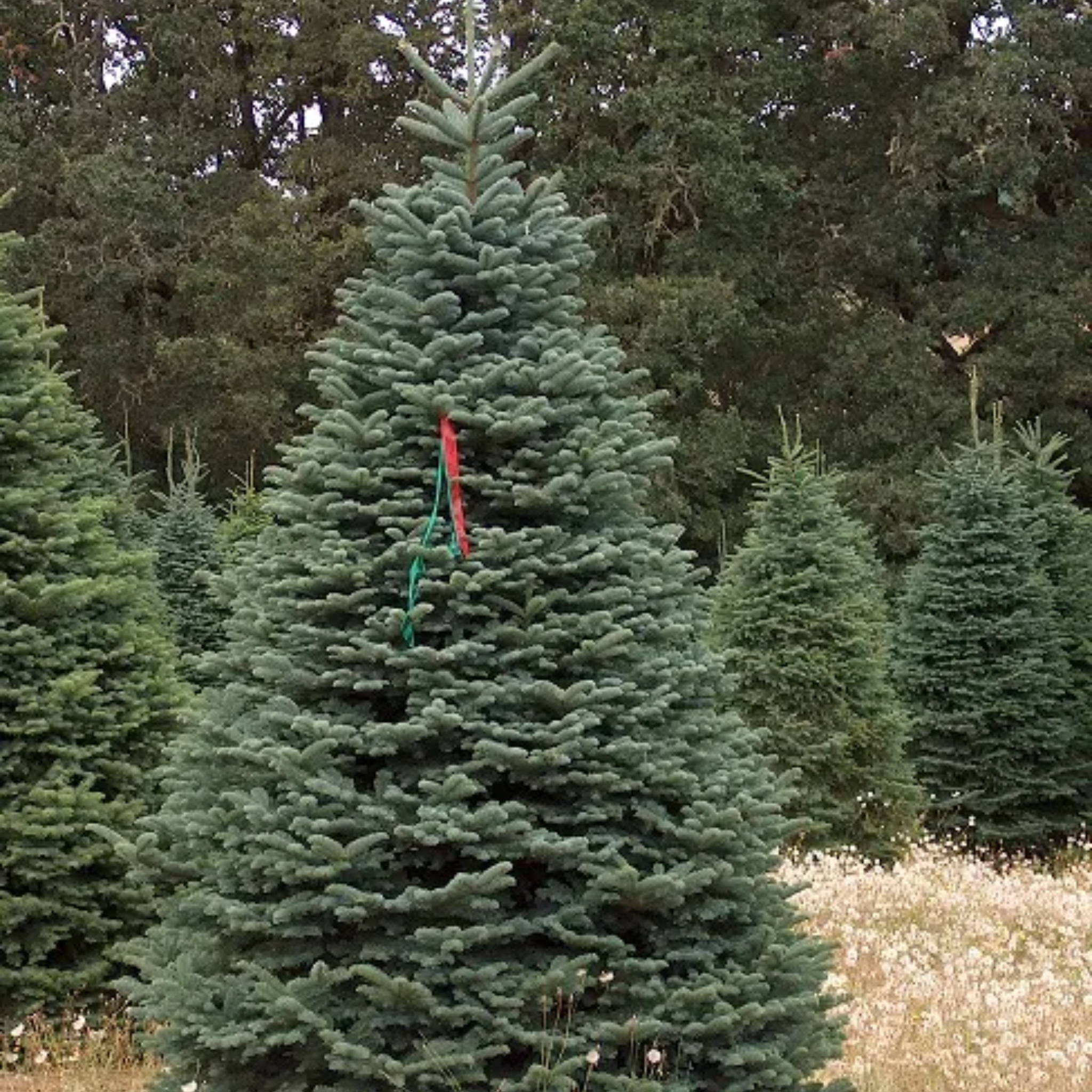 Shape: Well-shaped conical form, with regularly spaced branches and a smooth taper from bottom to top
Needles: Firm needles are usually an inch in length, and tend to fold upward on the branch, exposing both the bluish-green tint on top and the variegated silvery-white color on the underside; excellent needle retention
Scent: Beautiful, rich scent
Trimmings: Sturdy branches that are perfect for displaying ornaments
Don't rush! You want your tree to be just right. Once you find one you like, step back and look at it from all sides. You'll also want to gently pull on a branch and make note of how many needles fall off. If a lot of needles come off, it may be a sign that the tree is past its prime.
Crush or snap a needle or two and make sure you enjoy the fragrance that the tree gives off. It's going to be in your home after all!
Make sure to place your tree in a sturdy tree stand and provide it with some water to keep it nice and fresh until Christmas day. You will need to give the tree a lot of water for the first few days and don't be surprised at how quickly your tree soaks it all up.
After that, you're ready to start decorating! Cheers!