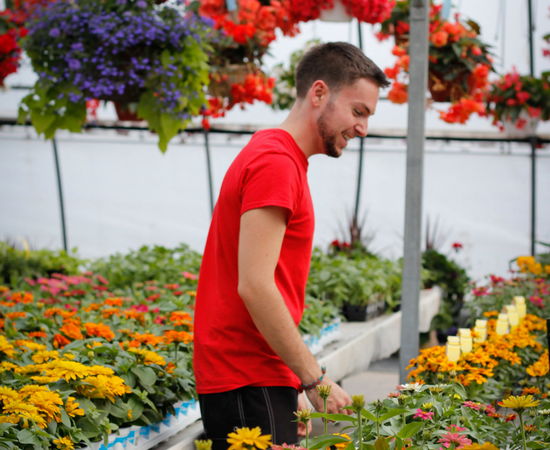 Status:
Done hiring for the season, thank you.  
Details:
Seasonal: Early February until about the end of June
Stocking Department Job Purpose:
Serves customers by providing professional product and service information. Maintains appropriate levels and presentation of retail store merchandise.
Stocking Department Job Duties:
Greets customers including directing customers' inquiries to appropriate party.
Assists in all in store product stocking procedures including but not limited too; annuals, perennials, nursery, hard good items, soil, mulch, fertilizers.
Assists sales associates with greenhouse zone duties including but not limited to; straightening, cleaning, & trimming.
Assists in the opening and closing of the retail floor.
Informs customers about services available and assesses customer needs.
Recommends potential products or services to management by collecting customer information and analyzing customer needs.
Contributes to team effort by accomplishing related results as needed.
Helps maintain a safe and clean store environment.
Helps maintain and organize/merchandise product.
Duties as assigned.
Requirements
Excellent oral and written communication skills, detail oriented and highly observant, ability to multitask, good customer service, good professional demeanor, problem solving skills, good listening ability, able to resolve conflict, and the ability to work at least 18 hours per week.
Pay and BenefitS
Base Pay                         Starts at $8.50 per hour
Store Discount           Starts at 20% and can go up to 50% off of products