We offer curbside pickup at both our Macomb and Hartland locations. Curbside pickup is available daily from 10am - 5pm.
Shop online at deneweths.com
Select a date and time for pickup
Our staff assembles your order
When the time comes, head on over and look for our designated pickup spot
Give us a call to let us know you've arrived
We bring out your order and load it into your car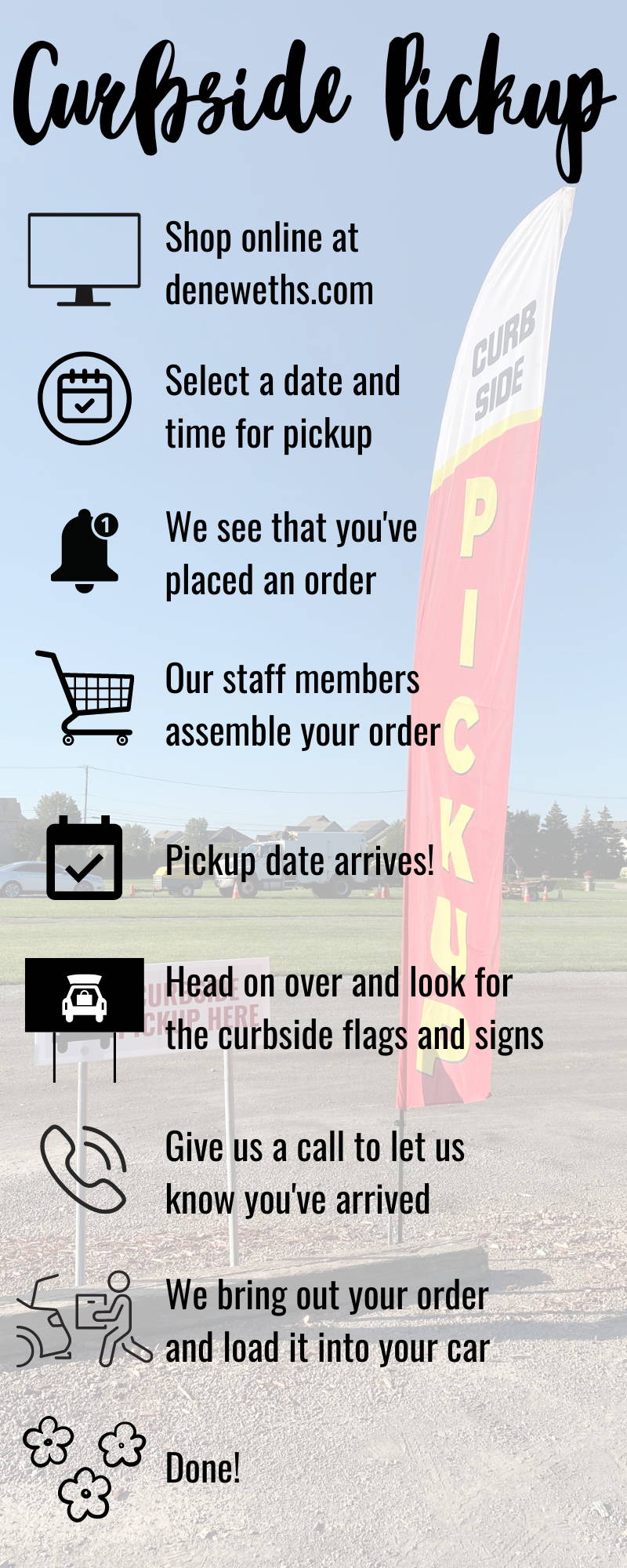 Q: Can I pick up my order early?
Orders take a bit of time to process, so we usually need at least a day or two to get everything ready. If you really need to get your order early, give us a call at (586) 247-5533 Ext. 116.
Q: Can I make changes to my order?
It depends! Give us a call at (586) 247-5533 Ext. 116 and we will do our best to accomodate your request.
Q: Is everything you have available to shop online?
No. We offer most, but not all of our plants online for curbside pickup.