Save Money With Deneweths!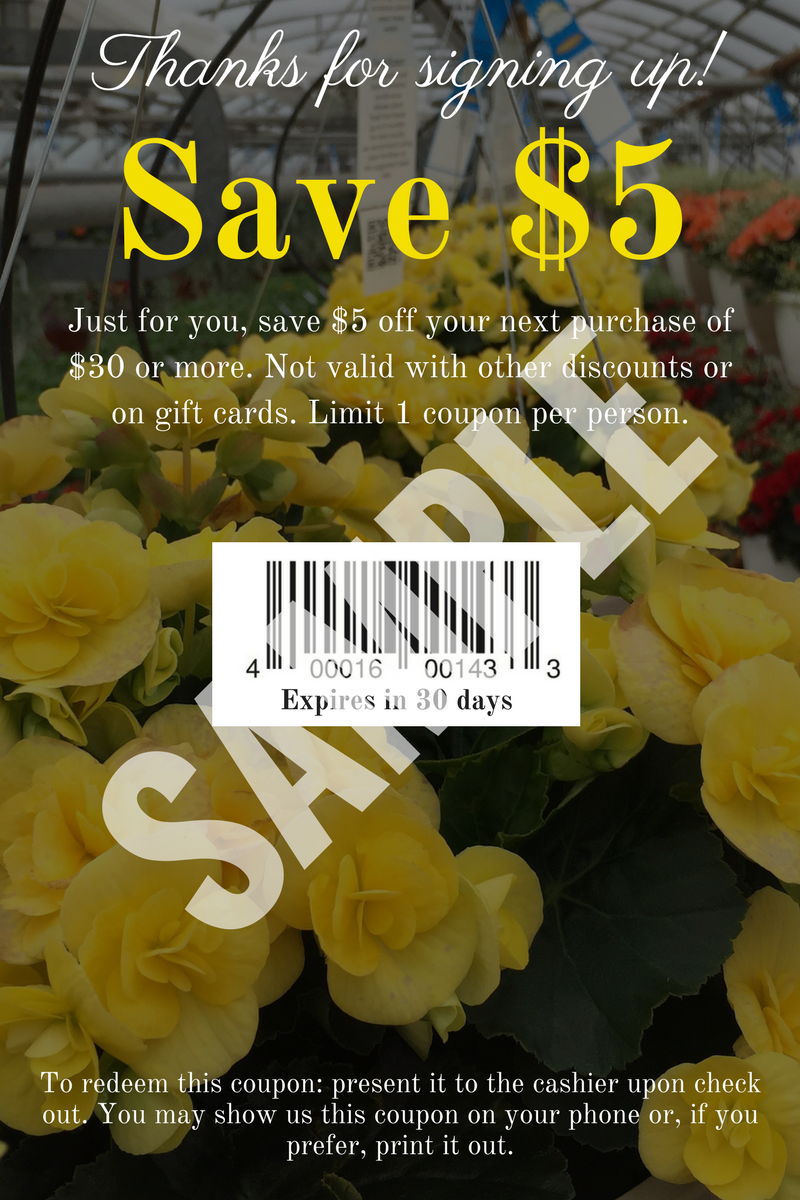 How to Join Our mailing List

Step 1: Scroll to the bottom of this page, under newsletter enter your email address and select sign-up!
Step 2: Go to your email inbox and select the link Yes, subscribe me to this list.
Step 3: On the Subscription Confirmed page, select manage your preferences.
Step 4: Select your store location (Macomb or Hartland)
Step 5: Select the checkbox next to Coupons; this will ensure you recieve our coupons
Step 6: If you wish to receive up to date news and current in-store specials, select the checkbox next to News and Specials
Step 7: Select Update Profile. Congratulations! You will stay up to date with our News and Promotions!
NOTE: Please ensure to add service@deneweths.com to your email address book to ensure that your coupons are not sent to the spam folder in your email. 
*Coupon on this page is a sample only and is not redeemable.