Let's see if this sounds familiar.
You go out into your yard to enjoy some time caring for your beautiful garden. You stop to smell some lavender, take a few pictures of the flower beds, and grab the hose to begin watering. Once you get closer to your plants, you notice that something is off...holes in the leaves and what are those white specs? *gah!* There are bugs on your vegetable plants and their leaves are full of holes.
While it's great that our gardens can provide a full buffet for a variety of insects, most of us would prefer to enjoy the fruits of our labor ourselves.
We've assembled a list of a few common bugs that like to rear their heads this time of year and solutions on how to rid them from your garden.
Scroll to learn more about Aphids, Spider Mites, Tomato Hornworms, Japanese Beetles, Slugs, and Sawfly Larvae.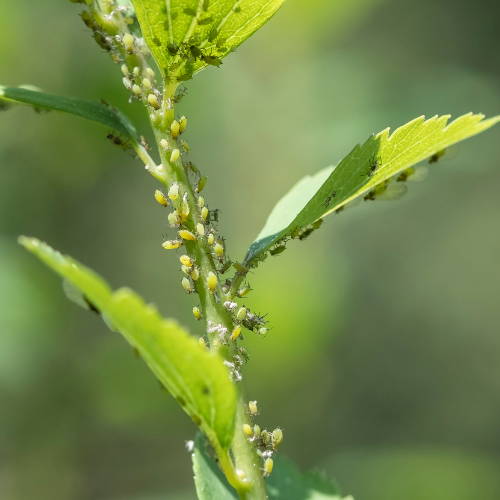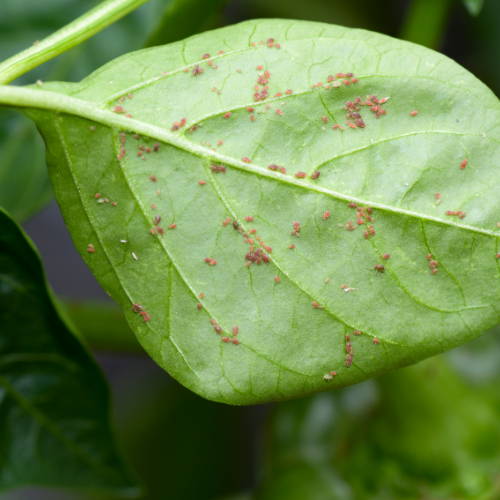 Misshapen, curling, stunted, or yellowing leaves
Sticky substance covering stems and leaves
Banches and leaves that appear black
Distorted or deformed fruit
Spray infested plants with a strong stream of water to dislodge a majority of the aphids
Wipe or spray the leaves of the infested plant with a mild solution of water and a few drops of dish soap. This soapy solution will need to be reapplied every 2-3 days for 2 weeks
Apply a product such as neem oil, insecticidal soap, or another horticultural oil according to the application instructions provided. Most of these products will need to come into contact with the aphids in order to be effective
Fine white webbing on leaves
Leaves covered with pale yellow spots and/or white dots
Prune infested leaves and stems. You may even need to remove a whole plant to prevent the mites from spreading to other neighboring plants
Spray with a strong stream of water to disloge the mites
Dab or spray rubbing alcohol on affected leaves, wait a few hours, then rinse with water to remove the dead mites
Apply one of the recommended products according to the application instructions provided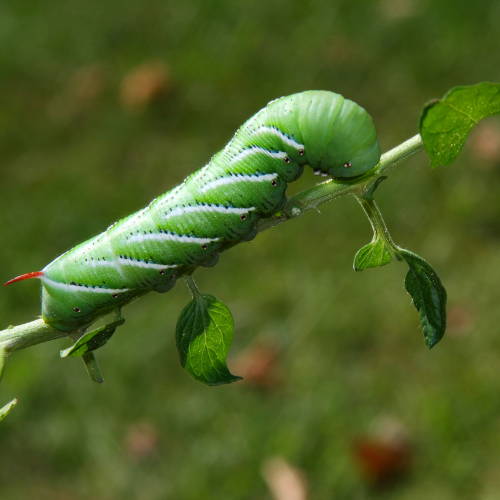 Symptoms of Tomato Hornworms
Chewed or missing leaves at the top of your plant
Dark green or black droppings on the top of tomato leaves. If you see this, there will likely be a hornworm on the underside of the leaf
Handpick the hornworms from your plants
Insecticides should only be used as a last resort and only if you have a large hornworm population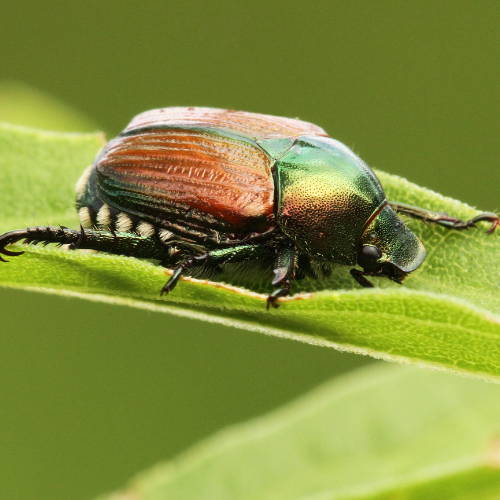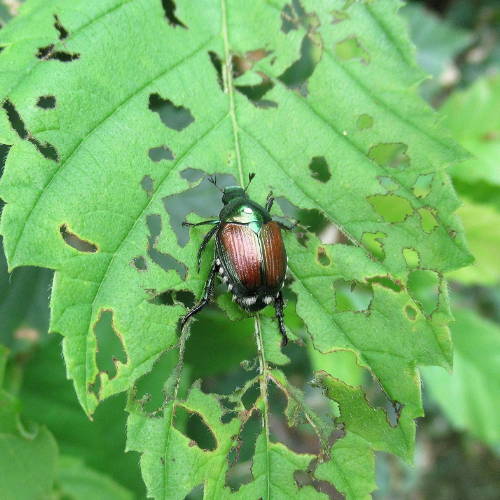 Symptoms of Japanese Beetles
Skeletonized leaves and flowers. They will have only veins remaining
Handpicking an be quite effective. When you pick them off, put them in a bucket with water and a tablespoon of dish soap
Apply neem oil or an insecticide according to the application instructions provided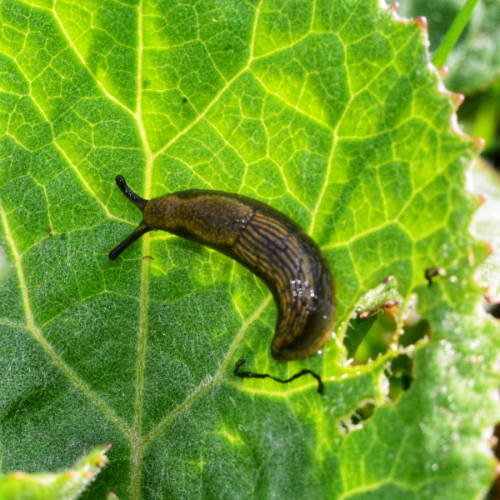 On plants that have been eaten, slugs will leave a trail of slime on leaves and on the surrounding soil
Cut down long grass near vegetable gardens where slugs may be laying low
Remove debris such as dead or dying leaves lying around that may be home to slugs
Lay pieces of cardboard on the bare soil around your plantings. Leave the cardboard overnight and check underneath it in the morning and dispose of the slugs found there.
Symptoms of Sawfly Larvae
Green larvae on the underside of rose leaves
If there are a small amount present, consider handpicking the larvae off and dropping them in a bucket of soapy water
Spray the affected plant with a strong stream of water to knock off the larvae
Apply neem oil or insecticidal soap according to the application instructions provided